---
Julia is a world traveler and an important presence in the pacific northwest community. She is a professionally trained classical and contemporary dancer who received her BA at Seattle's Cornish of the Arts and a professional event engineer extraordinaire, her talent shines when bringing people together for a greater cause whether it be in the arts or local events. Anyone who is lucky enough to know Julia, knows she is detail driven and passionate about her work which provides a very needed focus and energy when fundraising for local Non-Profit events. When not out traveling the world, you can find her boating in lake union or,catching up at a local coffee shop or happy hour with her friends.
---
Describe your day in three words!
Everday is new.
To elaborate on that, I don't work a 9-5, there is no consistency in my days whatsoever, or I can say every day is new! Or if you want three adjectives, inconsistent, productive and well rested. I mostly wake up whenever I want to wake up.
What's the bravest thing you've done?
Moving to Berlin where I didn't know anyone! I went to a lot of auditions. I was there for about half a year, end of May to October. Berlin has the most green park space then any other big city in the world, in summer everyone is out and about. My favorite thing is out at the parks, Mauerpark it's called, they have karaoke and about 2,000 people show up every Sunday for it- it's totally insane! I never did the karaoke- if I did maybe that would've been my most brave moment haha but I never did.

What were your parents like?
I'm pretty good at fitting into places. I mean, I feel like I can chat up folk at a country club, and get along with just about anyone, but in my soul, I am an old Hispanic woman at heart and in general, I just fit it with people who can be nomads. I can change my color to the scene. If I need to be red, I can be red, if I need to be blue, I can be blue.
On another note I do think my other spirit animal is a labradoodle—I guess some kind of puppy who can just share love with everyone and cuddle with as many humans as possible! I'm not particularly coordinated so I would fit right in to falling over on things.
Describe your ideal day!
Wake up without an alarm clock. Grab a coffee at Miir. Get brunch...I guess anywhere. Catch up on a few emails so I don't get anxious later in the day so I don't feel like I didn't do anything, go to yoga. Hang out with friends on a boat, sit by a fire at night. But I actually like to work very much so maybe I should put that in there. Maybe after Yoga. I have a lot of pride in my work and I like to own projects and see them through.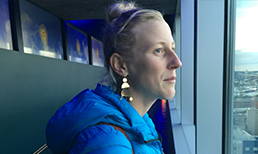 What advice would you give your younger self?
Practice empathy. I feel like that's always been hard for me in life, and I wish I could have started practicing it sooner thanjust now.
If you could be lost in the desert or at sea, which would you choose?
I'd be lost in the desert because I'd rather be too hot than too cold.
You went to boarding school growing up... what prompted you to go?
My older cousins, Jessica and Brian had gone to a traveling boarding school. I really don't know any kid that wouldn't choose to travel around the world and would rather sit in a classroom. So when researching it for myself, it was a no brainier for me. I literally printed out the registration forms and put an arrow that said sign here, and send check here and handed it to my mom!
What's your fondest memory of boarding school?
At one point we were staying in South Africa in a hostel and one of our assignments was to find any South African person and interview them to write an essay about them. I had interviewed one of the maids of the hostel about her life, her name was Petunia. She opened up that she had kids and she didn't have a lot of clothes to wear. Since it was the last stop on our trip, I left all the clothes I had in my bag for her. She spoke pretty good English- I think you have to in order to work in hospitality and I think they teach it because it was a british colony for so long.
Do you have a business tip for others?
Streamline all your processes. If there is something you can do- if you find yourself doing something multiple times and you can not, don't do that! Streamline and save time. I think if you can save time, you can save money.
Tell me about your work with Jubilee
I'm an event planner. I love that I get to work for private parties, weddings, events, anniversaries and general milestonesbecause it's such an important day in people's lives. On the flip side of these sometimes opulent weddings, where the main goal is to make sure people have the best night of their lives, but I also work for nonprofits.
I love to give back to the community in some way and use my skills of planning badass parties to make people with money happy and give more money than they expect to give, treat them well and allow the organization to benefit from that.
I also love meeting new people and organizations that are doing good work around Seattle!
One of my favorite organizations in Seattle is called Friends of the children-Seattle and they work with the most at-risk youth in Seattle and pair them with professionally trained and paid mentors to be with them from when they enter K-18, no matter what.
Kids have to enter when they are five and stay with the program the entire time up to 12 ½ years. The macro-scale goal of the organization is to end generational poverty. The stats say that if you grow up in poverty, your kids grow up in poverty and it nearly impossible to break.
Ending generations of poverty means someone needs to step in and make sure the homework gets done and be there for any questions or problems solving personally or in school that needs to get done. Kids need someone by their side. Typically their family are working their butts off to put food on the table.
It's very clear why this is happening and there has to be a shake-up of the routine. You hear about these kids that are walking home from school and ask, where are their parents? You know what, their parents are working three jobs and don't have the luxury to pick up kids at 2:30.
Sometimes the parents are disconnected from the teachers in the classroom so the mentors are sometimes the glue of communicating what's going on at home. It helps parents, it helps the youth and it helps the teachers. The mentors are really that glue for the kids who needs it.
---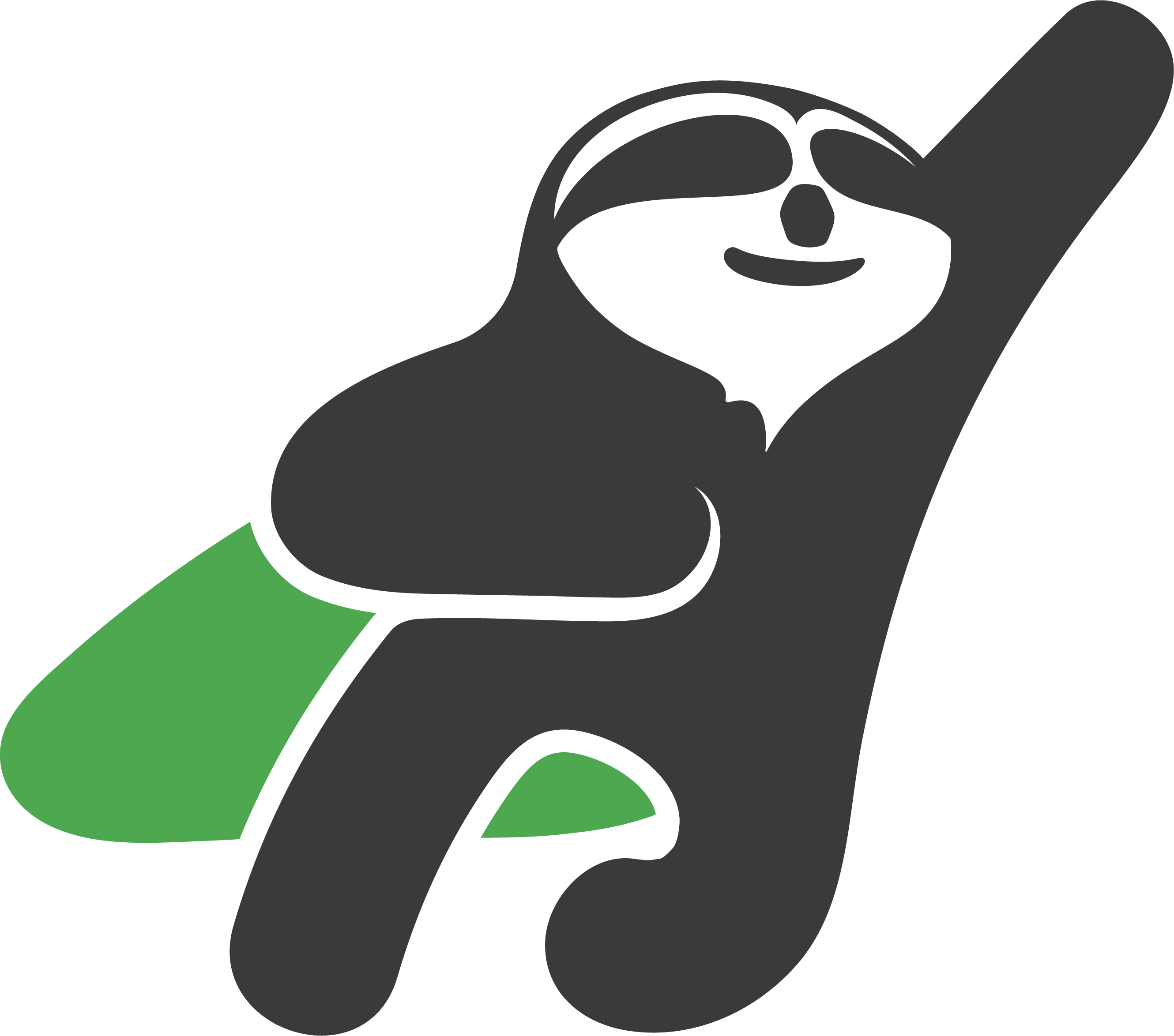 What's your story?
If you would like to submit your story, we would love to meet you.
Our community is full of people from all walks of life, at all levels of ability. You are who we create value for – the everyday person who goes above and beyond and can use a helping hand. Together we are spreading awareness of the good in our communities. Because supporting and uplifting others is always a good thing.
Send your story   here   or email to   social@myheroclip.com.