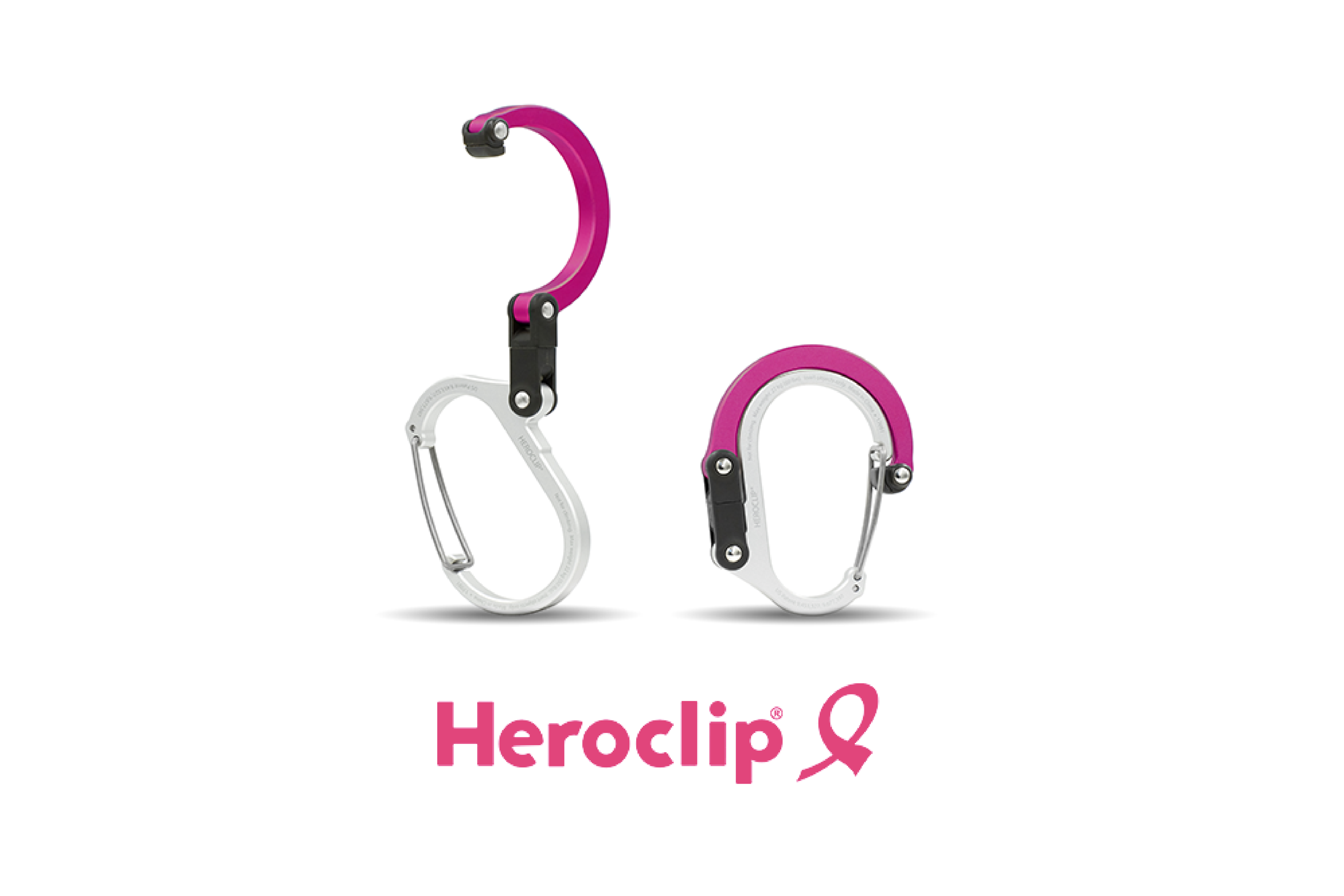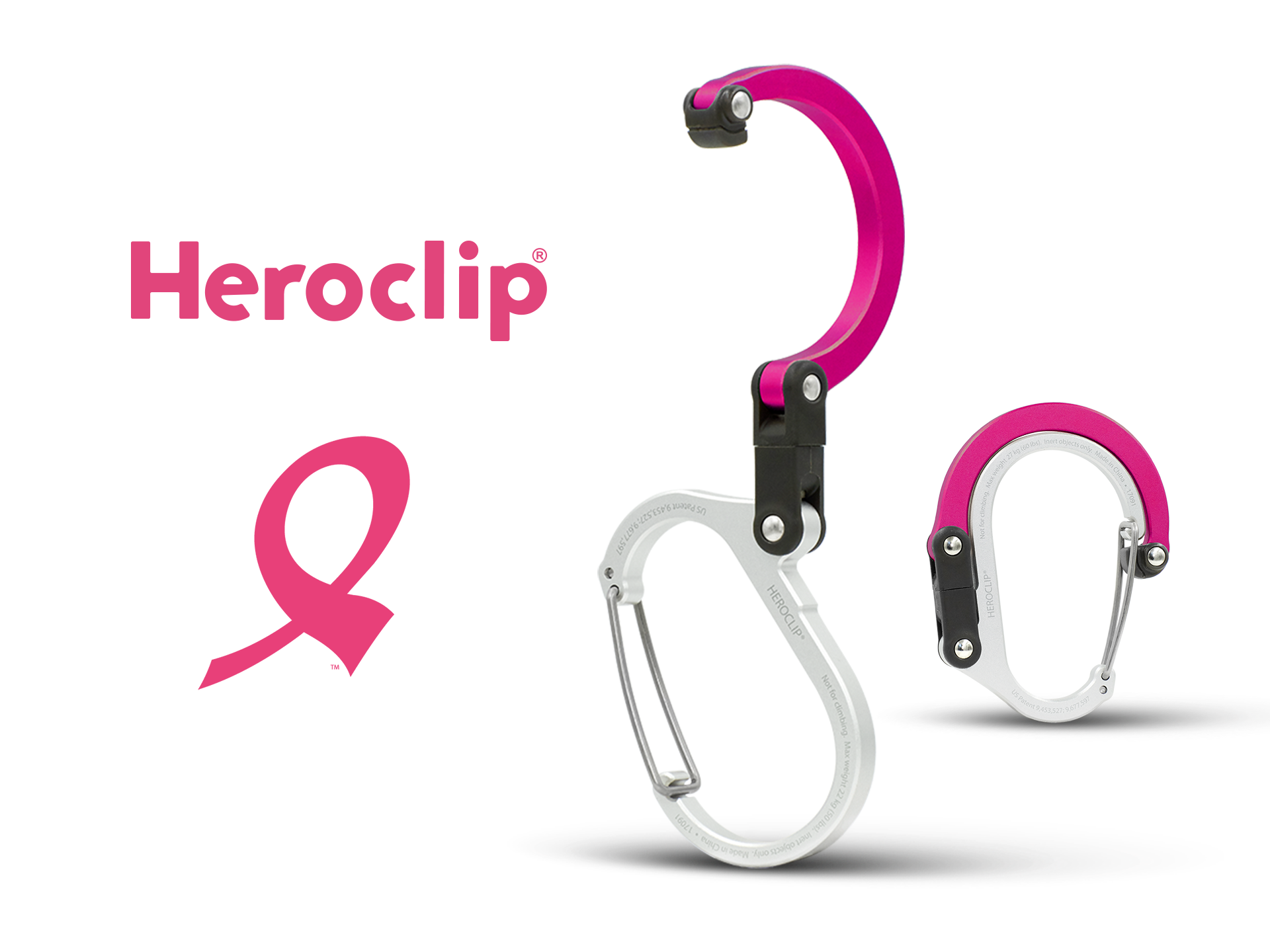 You don't have to look far to find someone who has been tragically affected by breast cancer. It is one of the most common types of cancer afflicting mothers, daughters, sisters, and even men we all know and love. It can impact anyone across any demographic.
When it comes to fighting a disease that harms so many, it is up to dedicated communities like ours to step up and serve. October is Breast Cancer Awareness Month: a time when organizations come together to spread awareness of the causes against breast cancer, build support for those who are fighting it, and to increase resources towards finding a cure. This year, Heroclip is joining efforts with Startup Women Founders to bring our communities' awareness and resources to the fight against breast cancer.
Through October, we will be contributing 10% of all sales on our special edition Pink Ribbon Heroclip Small. Heroclip Small is 20% smaller than Heroclip Medium and is the perfect size for the adventurous person on the go. Able to carry up to 40 lbs, Heroclip Small is well-suited for daily life and the stuff that comes with it, and the iconic color lets the world know you're supporting a good cause.
The Pink Ribbon edition of the Heroclip Small is only available through the month of October. Help us grow our fundraising contributions while showing your support for those who are affected by breast cancer.
Warmly,
HC Team